Design Lead

Contract designer working with the branding agency Dothings. I've complained about the state of design in the crypto space for a while now, but this was an opportunity provide my take on the visual design of Web 3.0.
Overview
La Collection is a French startup that partners with large cultural institutions to turn their exhibitions into NFTs. It's an exciting combo aiming to bridge the old-world art collectors and digital Web 3.0.

They recieved funding after their first few partnerships and hired Dothings to come up with a new logo. I partnered with Dothings to transform their logo into a full website.

Wireframes and look and feel from Dothings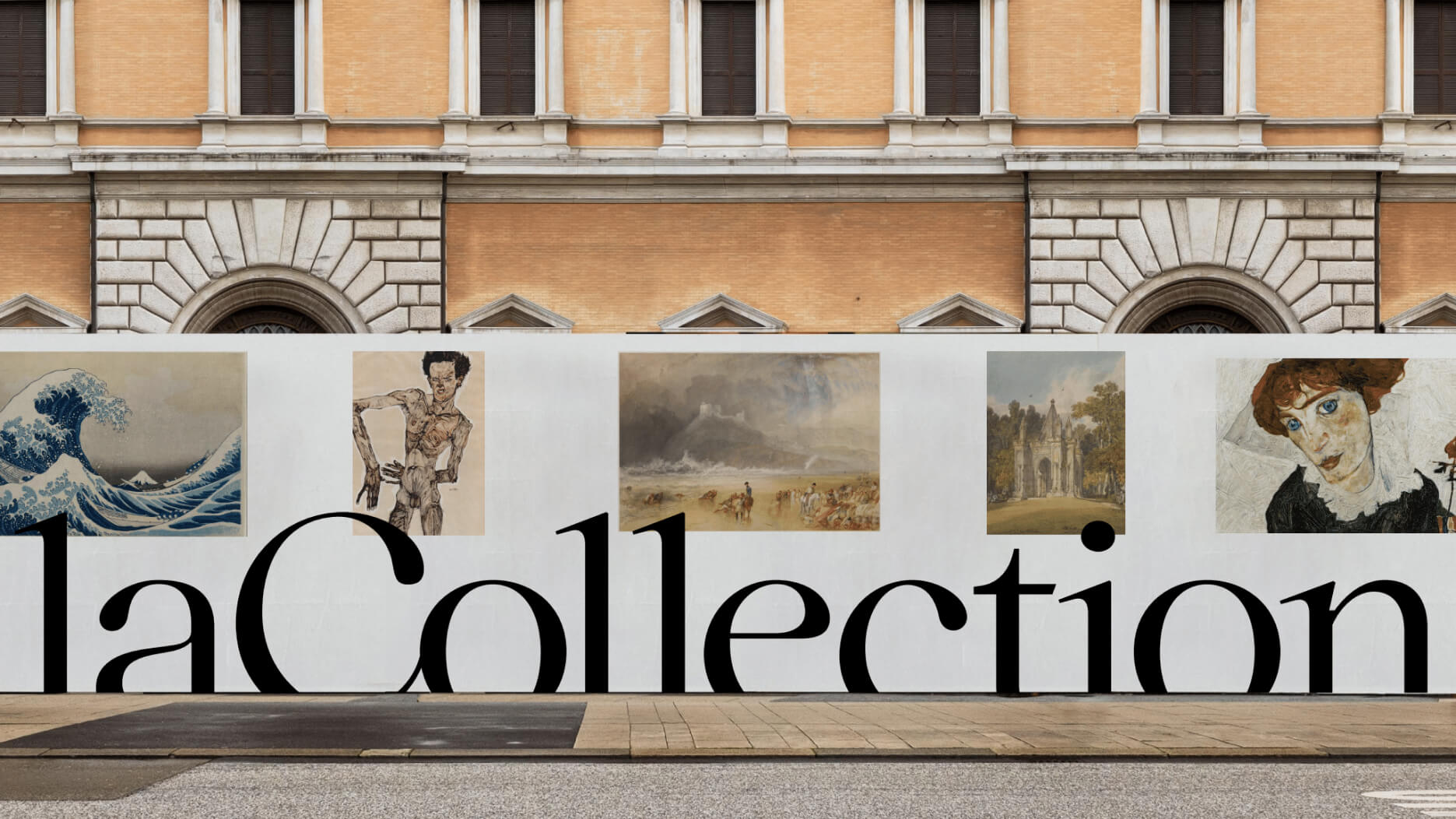 First review

I chose a color scheme, played with various layouts, and explored concepts for navigation, exhibition views, and some loading interactions.
The first review went well. We presented to the clients and they chose a direction for all the various pages.
Final designs

The final designs were a combination between a few of the intial explorations. We updated the color system and I went to work using real copy and polishing everything.
The whole project happened in a period of five days. We started on a Monday and finshed EOD Friday.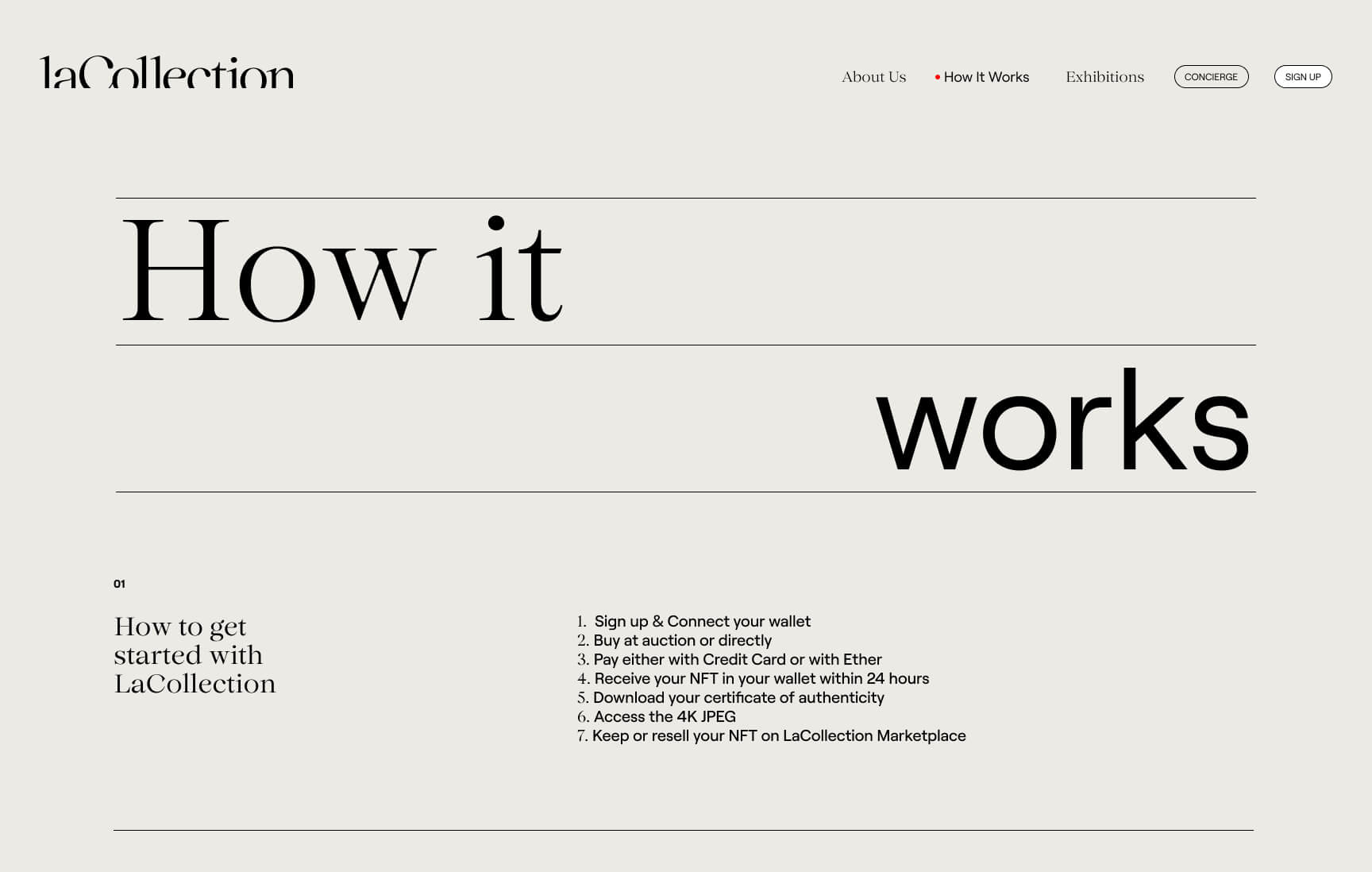 Case Studies
---
---
---
---
---
---
---