In 2017 Bella and I bought a 1986 Toyota RV. It's a hiliarious little camper. A tiny four cylinder pickup truck with a small studio sized apartment on the back.

I got it in my head that I wanted to road trip across the west, so I took a sabatical from WeWork and we left New York City.
Press play and enjoy the ride. It's a 5-10 minute scroll.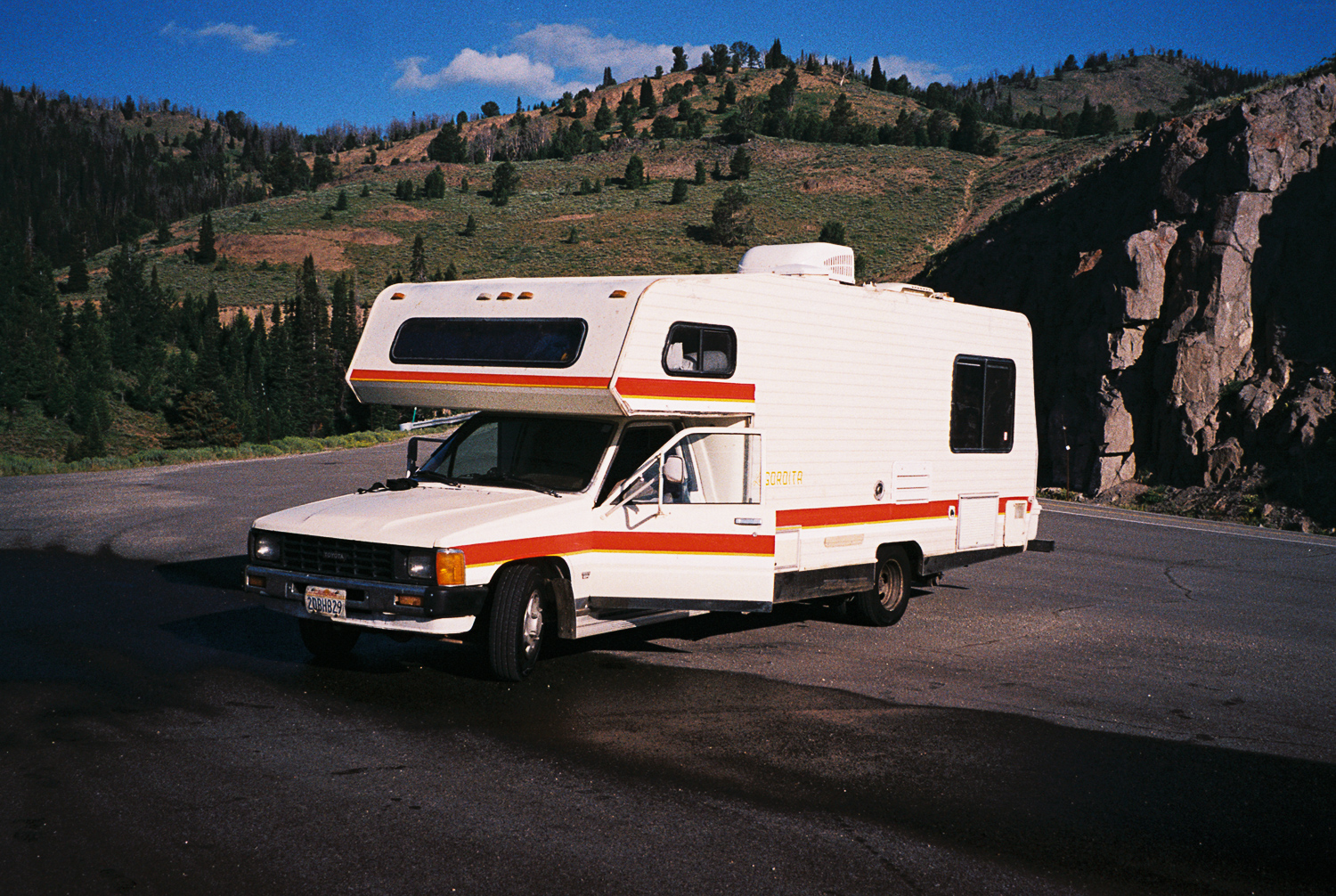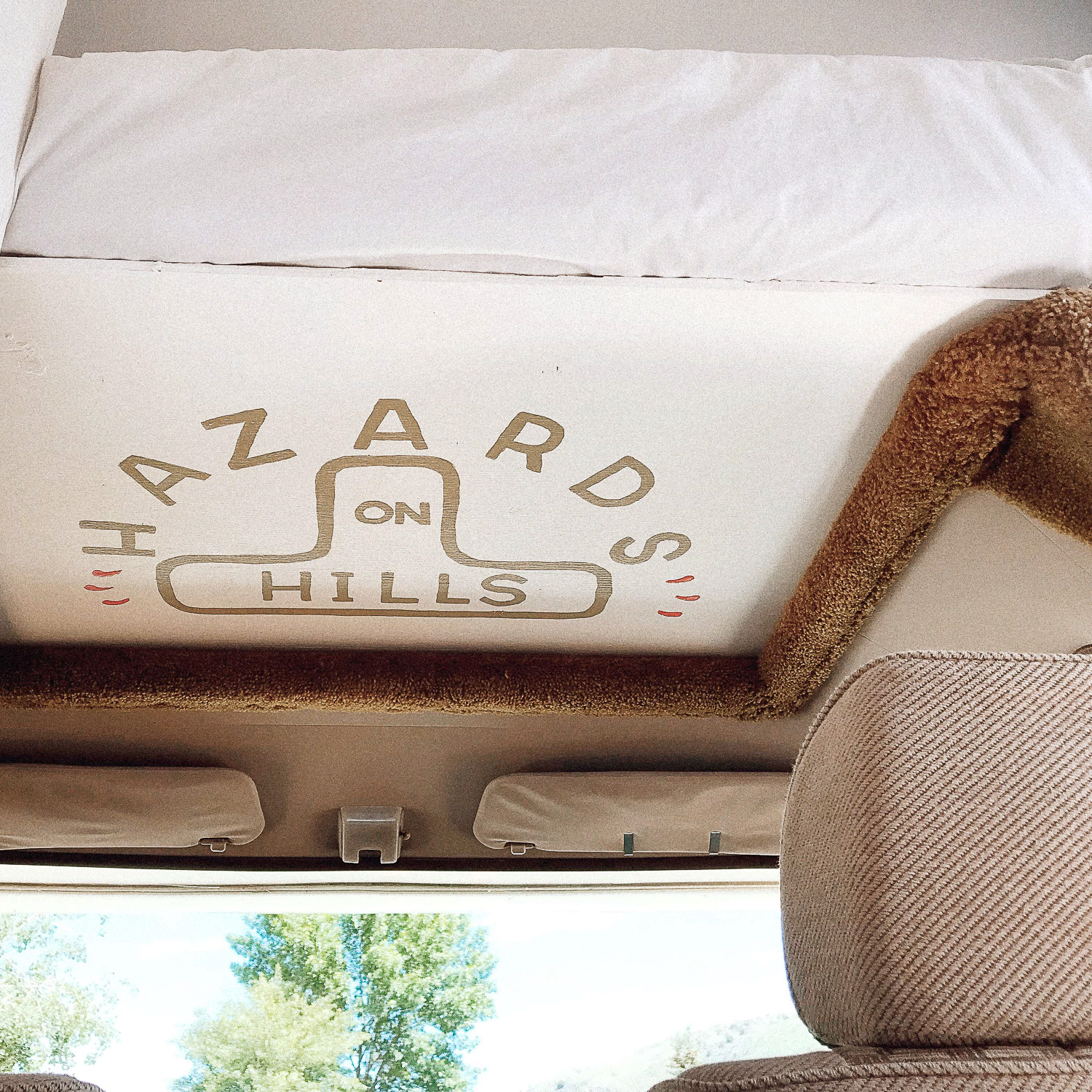 Fresno, CA

Death Valley, CA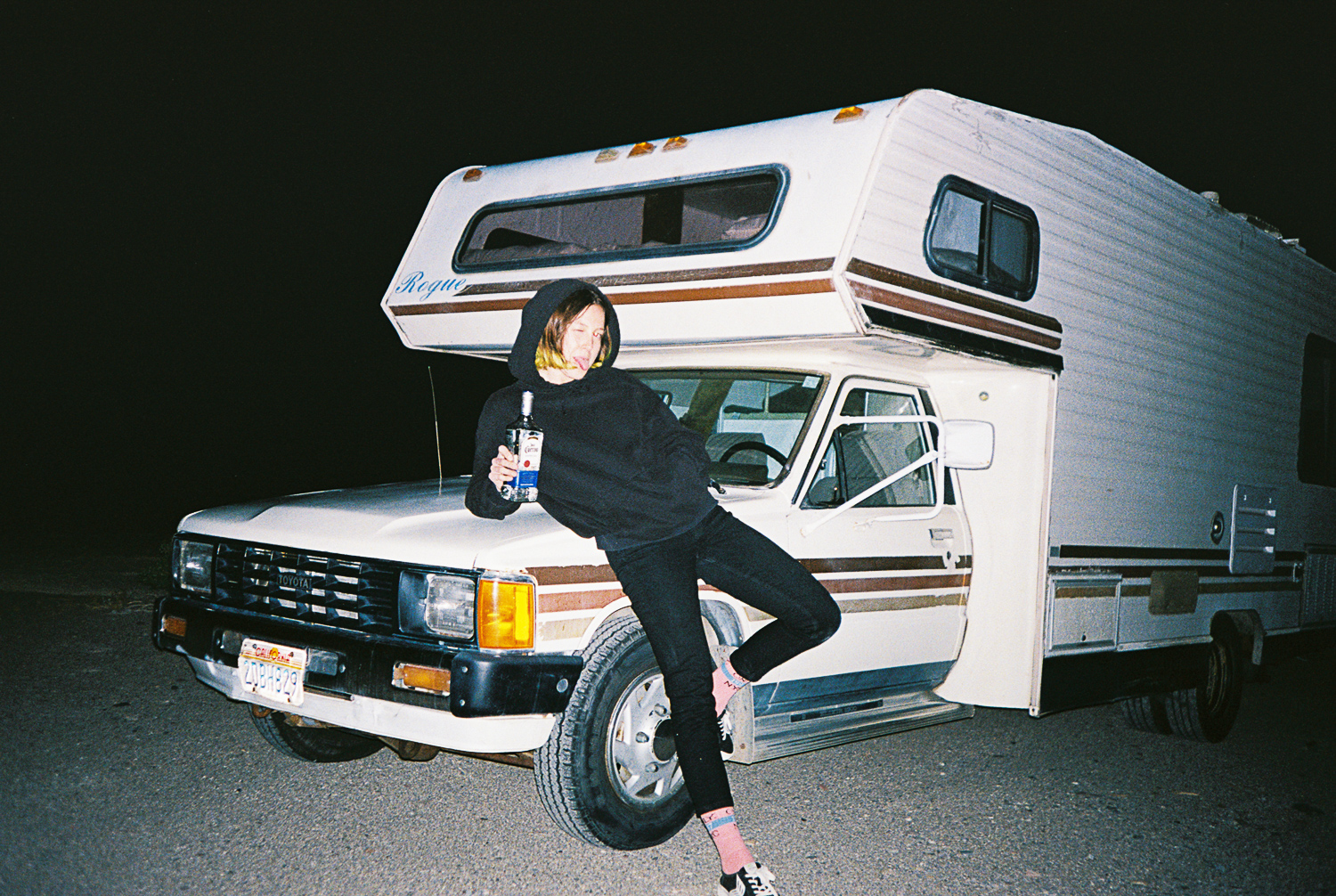 Las Vegas, NV (part 1)
Las Angeles, CA
Drove south to cross the border into Baja California through Tijuana. We'd stopped smoking for quite a few months, but I think we picked up cigarettes at the first gas station we found. Our first night in Mexico was at El Pabellon R.V. Park. No one was there. Off season. Drove into Baja Sur across the desert. The cactus were massive, the vultures were everywhere. The highway was narrow, not even an inch of a shoulder. Night driving was terrifying. Huge trucks screaming past with their brights on. We saw many shrines on the side of the road. Truckers who had died.
Baja California, MX
Baja California Sur, MX
Arizona (as fast as possible)
North to Las Vegas and Henderson, went to REI and got gear for backpacking trips. Replaced generator in Vegas. Drove to Kanab, UT. Hiked the Grand Canyon from the north rim. Stayed for two nights. I got severely dehydrated in the summer heat. Diarrhea and vomiting. Had to hike up the north rim with not nearly enough water. Had to get help from day hikers. Made it back to the RV and drove to Kanab. I ate 2 or 3 hamburgers. RV started to overheat as we were heading west.

Grand Canyon National Park, AZ
Zion National Park, UT



The Breakdown in Utah
We cracked our engine as we were leaving Zion. Towed to Kanab. Spent the night in the parking lot. Mechanic couldn't take the job on. Moved to St. George where we spent the next 12 days. The mechanic in Vegas who replaced our radiator had messed up. They didn't fully tighten the runoff hoses so all of our coolant had run out. The St. George mechanic quoted us around $10,000 and a month of work/part sourcing. We were devastated. The head mechanic called the Vegas shop on our behalf and miraculously they offered to buy us an entirely new engine. Source it, ship it, and install it all on their dime. We spent an entire week hanging out in the parking lot of the shop in blistering heat. We took refuge in the taco bell across the street.

The owner dropped us off in the middle of absolute nowhere for a weekend. It was a true shit hole. Surrounded by some of the most beautiful parts of the country in Southern Utah. We ended up in a remote part of the foothills. The "campground" had a burnt out couch in the fire pit. Cow shit everywhere and dry dust filled the air. We brought 60 cans of Bud Light. A handle of tequila and cigarettes. We brought the wrong fuel canister for our stove and had to eat dry noodles and drink beer.
Bryce Canyon, UT
Jackson Hole, WY

Yellowstone National Park, WY

Bozeman, MT

Sawtooth Mountains, ID
Portland, OR
Seattle, WA

Pacific Coast Highway, CA


Final thoughts

At the end of the summer of 2018 we finished our trip and headed back to New York. A few months later, Lexi and Giles (Bella's sister and her partner) took La Gordita on a roadtrip through the American south. We rented a house in Oaxaca for a few months after the WeWork implosion in early 2019 and sold the ol' girl to a young woman in Connecticut. A few weeks later Bella and I both contracted COVID-19 in Chinatown. While it would have been nice to have during the pandemic, I think the whole experience was perfect.

This trip had a big impact on my decision to get sober. I had everything I wanted while living on the road. All of my dreams came true, but it still wasn't enough. A few months after we got back to the city I stopped all mind-altering substances.

I bought my first house in Crested Butte, Colorado in March of 2020. We never visited Crested Butte (never even heard of it to be honest) but I think the roadtrip really planted the seed for leaving New York City.

After making this story, it's clear how much I miss having an RV. The nostalgia is setting in. We'll see how long it is before we make a part two.