Design Lead

Contract designer working directly with the CEO and the engineering lead. I worked on defining the brand visual style, finding product market fit, and rapidly iterating and testing concepts.
Overview
Parlor Is a seed funded startup in nyc aiming to completely disrupt the art buying market with a unique concept, a charismatic founder and a bold vision.

I joined the team as the only designer working in weekly sprints to help build the product from the ground up.

PROBLEM
User sign ups were low, bounce rate was high, and in the end we weren't converting users.
HYPOTHESIS
By sending paid traffic to a dedicated flow with limited navigation, clear calls to action, and an advisory sign up form, we'd see higher engagement with the page.
RESULTS
The paid flow out performed our expecations and increased sign ups by 24%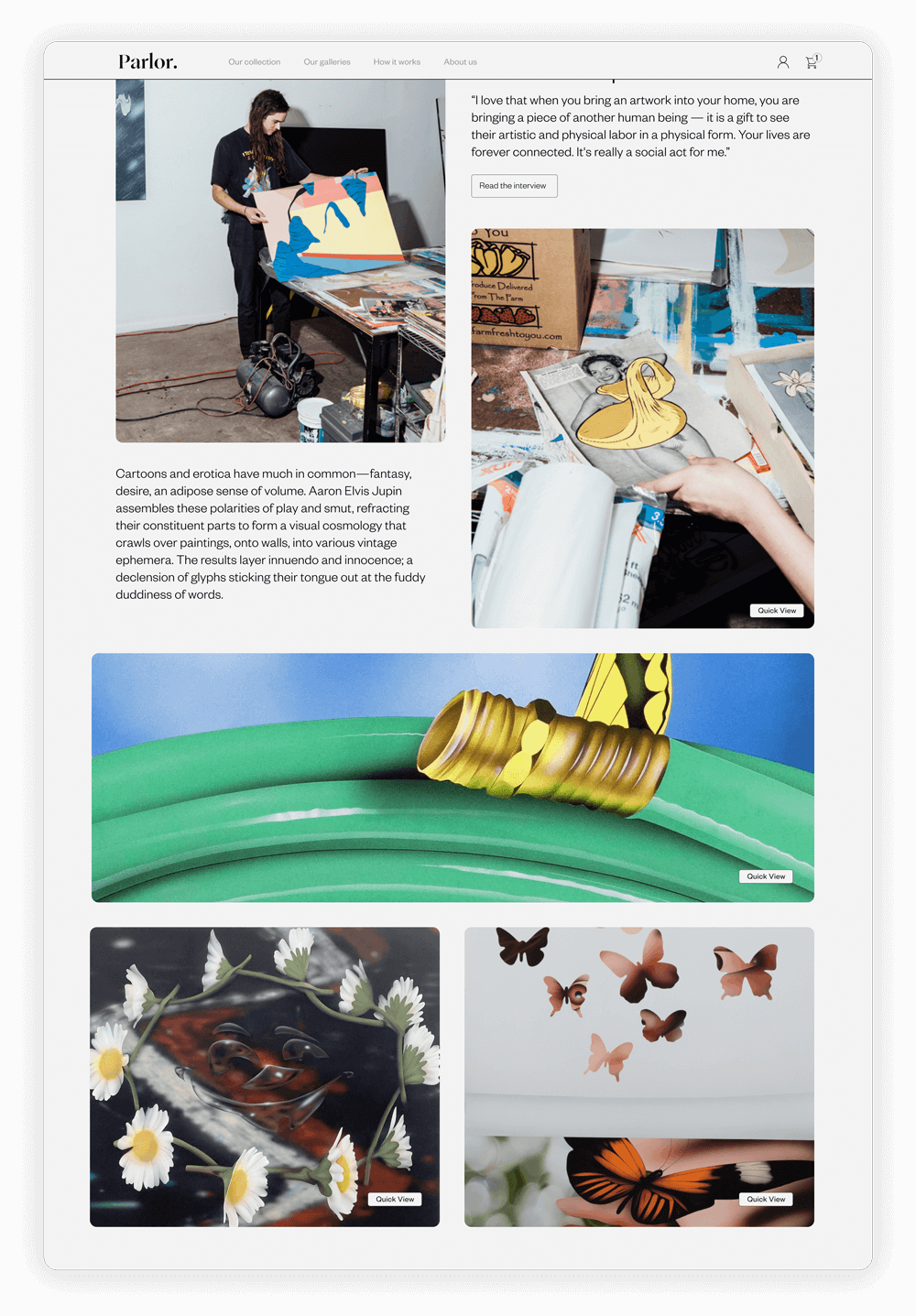 Case Studies
---
---
---
---
---
---
---